5 Holes of Miniature Golf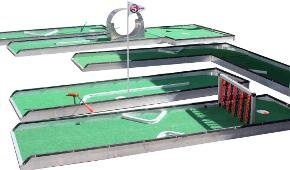 5 Holes of Portable Miniature Golf
Everyone loves playing Miniature Golf and now the Mini Golf can come to you!!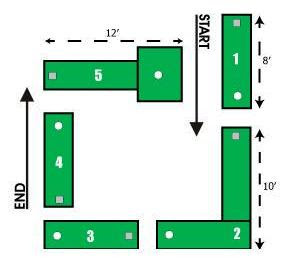 Some of the holes also include challenging obstacles, such as the "Chains" or the "360-degree Loop" that can be placed on specific holes to change the level of play and enhance the entertainment value! The five holes include "The Dog-Leg Left", "Loopy Doop Hole", "Round 'Bout Hole", "Fun Fairway", and even the "Raptor with Chains" hole.
Kids of ALL AGES will love this! It's perfect for adults and retirement parties too!

The Miniature Golf Course rental includes kid-size clubs and colorful golf balls and can be configured to fit your space and desired. A sample miniature golf set-up configuration is shown below.