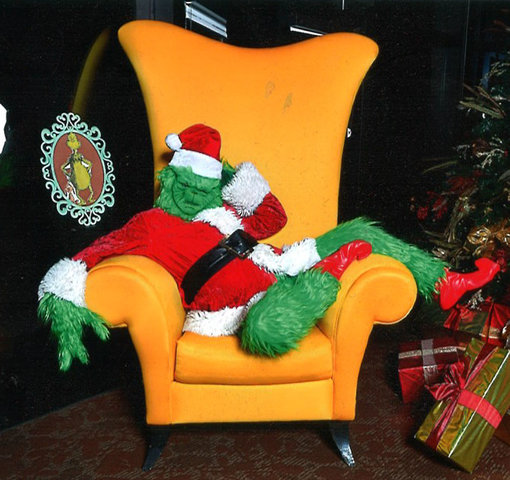 Christmas Grouch
Christmas Grouch

He's a mean one… He's as cuddly as a cactus and as charming as an eel. If you have this Grouch at your party I would be weary, since I wouldn't touch this garlic soul with a thirty-nine-and-a-half foot pole.

Having this grouch at your party is sure to be a HOOT! They will walk around teasing and bring the grinch-mas spirit where ever they go.

Our entertainers try to be as flexiblE as possibly to provide you with the exact serves you are looking for. Simply just let us know what you are looking for, and we'll see what we can do.