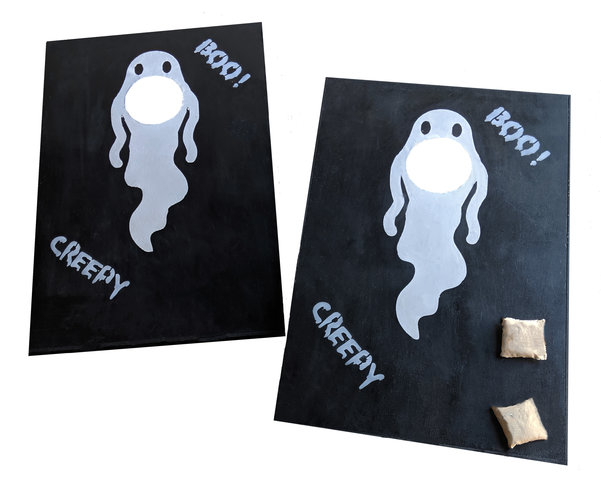 Make your annual Halloween party the hit of the year with this adorable ghostly Halloween Cornhole Game!

Basic game play goes like this: In singles, the two players stand on either side of the board and aim their toss their bean bags into the ghost's mouth. A round is complete when each player has thrown 4 bags, taking turns after every bag. Once all 8 bags have been thrown, the players walk to the other board and tally their scores.

Halloween Cornhole can also be played in teams to accomdate more people.