Inflatable Concession Booth for Customer Pick Up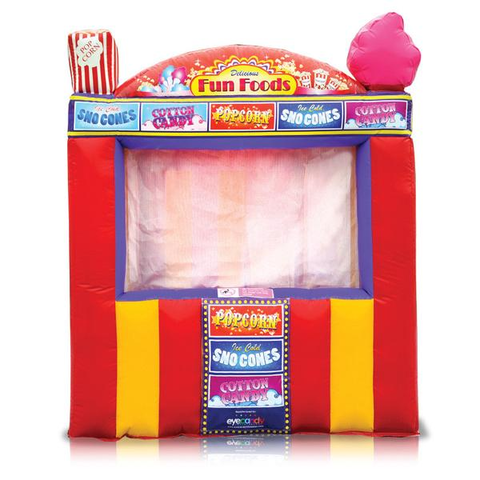 $125.00
Includes up to a 4 day rental
The Inflatable Concession Booth for Customer Pick Up.
With opting to come pick up the inflatable concession booth at our warehouse you are saving money on the price and not subject to any minimum orders or delivery fees.
The Inflatable Concession Booth rental is an inflatable replica of a classic food booth that you would find at the fair or an old school carnival. The top features a popcorn bag and cotton candy cones, but you could really use the inflatable concession booth as a mini treat shop to sell just about anything. You can open all three windows to give a different carnival food or simply close the sides and just use one window. The inflatable is big enough to put up to three different food carts inside and d-rings around the top to hang your product. The rental of the inflatable concession booth does not include the food machines.