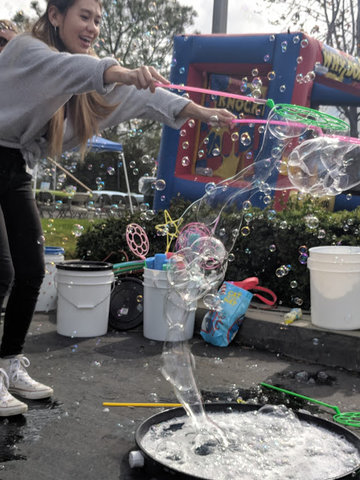 Outdoor Bubble Play
In this 45 minute to one-hour package, our entertainer will bring a variety of fun and funny activities that will keep your children busy, happy, and well entertained. Of course, we'll shower everyone with bubbles, including amazing "Super" bubbles, and will stage a huge bubble popping party.

Suggested age range: Preschool aged children, ages 1-5 years old. (Expecting older kids? Check out our Game Master!)
In addition to the bubble antics, we'll tailor traditional lawn games such as parachute play, hula hoops competitions, and more for younger ages. Everyone will have fun participating and playing with our amazing game activities.
Don't forget to take amazing pictures to save the memories!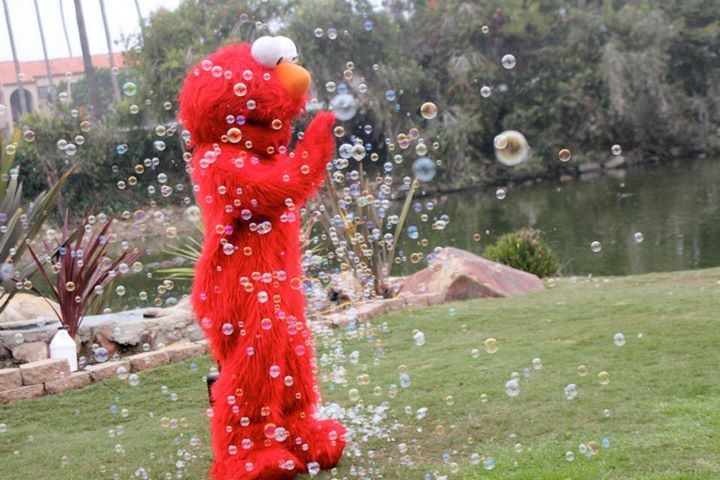 Our entertainers are very animated and make special efforts to engage all of the kids as well as to adjust the entertainment to the outdoor conditions. For example, if it gets too windy for making the perfect bubbles, they may move to popular picnic style games to keep the kids entertained and active!

Questions? Give us a call at (858) 560-2700.