Pin the Nose on the Clown Party Game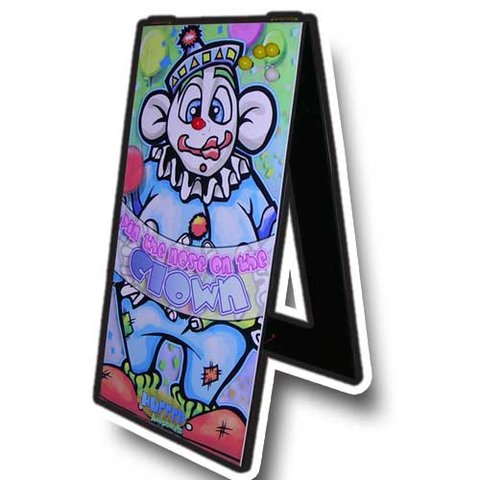 Pin the Nose on the Clown - Carnival Game
This silly clown is a remake of the classic "Pin the Tail on the Donkey" game -- except -- it uses magnetic pieces and is in the carnival theme.
The kids will love this -- spinning with their eyes closed or blindfolded and trying to stick the magnetic nose on the clown's face!!
Includes: clown image, fold-out brace and magnetic clown noses.