Adult White Folding Chair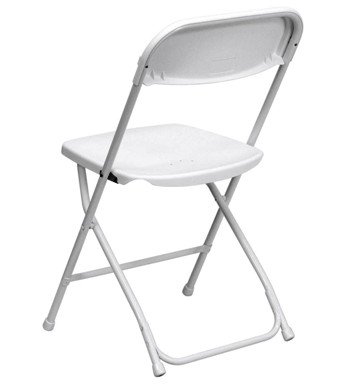 $3.25
Includes up to a 4 day rental
White Plastic Folding Chairs - Adult Size - For Customer Pickup
Our Folding Chairs have specially contoured seats and backs making them the most comfortable and ergonomic chairs on the market.
We frequently turn-over our inventory of rental chairs to help ensure that you have super-white chairs for your party or event!
These lightweight, white plastic rental chairs are easy to stack so that you if you just need to rent a few tables, it's easy to just put them in your car, SUV, mini-van or pick-up truck.
Choose Pickup at checkout to receive your discount.