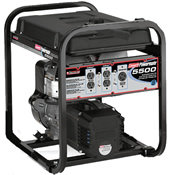 $175.00
Includes up to a 3 day rental (72Hours)
Rental Generators -- So You Can Take Your Party Anywhere!
If you're planning your event where there won't be access to electrical power (e.g. park or recreation center, school field, or anywhere more than 100 feet from an electrical source), just add one of our generators and we'll add the gas with your order. We will bring a generator or circuit for every plug in that you require. Please note that some inflatables will take two circuits so you will need two generators. The exact type of generator may vary, but will be sized for your inflatable unit and party duration.We rent both standard-size and large-size generators but please ask about, with the large-size generators being able to handle significantly more electrical demand than the standard-size generators. Depending on the size and needs of your event and our available inventory, we may substitute one large-size generator for the equivalent number of standard-size generators.
Most of our generators come with 5 gallons of gas, which typically lasts from 4 to 6 hours, depending on what is plugged into them.
NOTE:

if you are having a home-based party and planning on using lots of rental equipment (e.g. inflatable jumps, food machines, sound system, air conditioning, lights, electric heaters, etc) in a single location at the house, then you may also want to rent a generator as a back-up electrical source so as not to over-work you home power system and blow the electrical circuits.