Due to the Pandemic, San Diego Kids Party Rentals has taken the safety of our entertainers into mind and we decided to do our part to temporarily hold off event appearances until it is safe for our entertainers to return to do doing what they do best, entertaining you, San Diego.
Be On The Lookout For Their Return San Diego!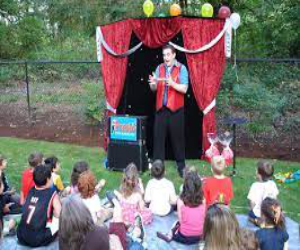 Magicians
San Diego Kids Party Rentals represents some of the best professional magicians in San Diego, who will cater their magic show to the age of the children at the party or event and make sure that the magic show is a memorable and fun time for everyone involved! The adults will love the magic too! The magic shows typically last for 30, 45, or 60 minutes.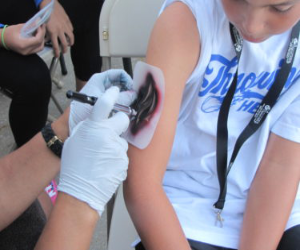 Tattoo Artists
San Diego Kids Party Rentals not only has a wide selection of Airbrush Tattoos but can also custom design almost any idea, character, or company logo of your choice. The airbrush tattoo is also much faster to apply than hand drawn face painting. Most artist can get through 30-40 tattoos in an hour which makes this the perfect activity at a large event. The tattoos will last roughly 3-4 days, but can easily be removed with soap and water if so desired.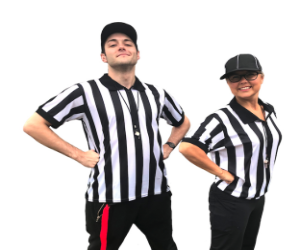 Game Masters
Game Masters are the perfect solution for entertaining kids with traditional party games

The game masters can make the games as competitive on as non-competitive as you like. Everyone likes to compete at the games and with our games masters, everyone will come out a winner.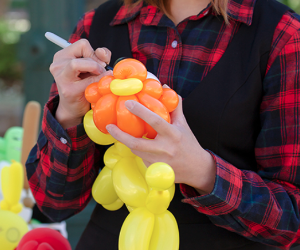 Balloon Artists
No event is complete without a Balloon Artist! Everyone loves to wear the zany hats, jewelry, and swords and holsters that our artists can make in an instant. Our Balloon Artists can make approximately 15-25 balloons per hour. This service also makes for amzing keepsake photographs.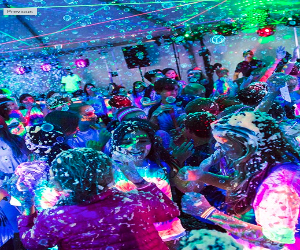 Bubble Party Hosts
Everyone loves bubbles as they bring a smile to the faces of the old and young alike. Is it the changing spherical shape or the fragile nature of the thin soap film, or maybe its the swirling colors.....or, maybe it's all of the above. For whatever reason we love bubbles, your kids will love watching and making bubbles and also enjoy learning more of the science of bubbles, shapes, and colors. We offer two types of bubble performances: one is the Indoor Bubble Show and the other is the Outdoor Bubble Program.