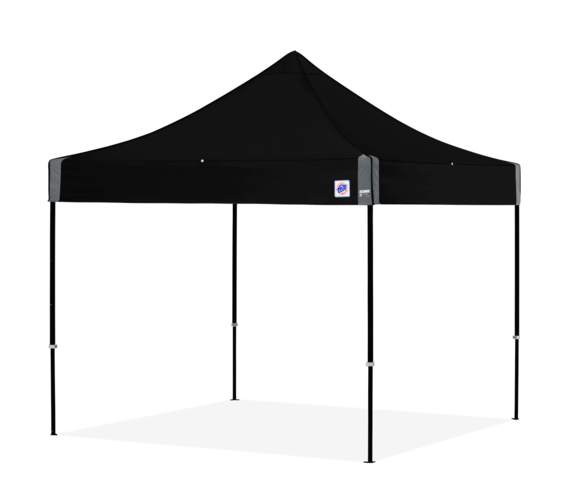 $95.00
Includes up to a 3 day rental (72Hours)
This 10x10 Black Canopy features a heavy duty frame and vented top and multiple height adjustments. The Black Canopy 10x10 can be used during any season, but is ideal for the winter months as the black fabric helps to retain heat. The Black Canopy 10x10 is very easily to move around and can be folded and stored before and after your party.

Comfortably shades 8 to 10 people. The 6-foot or 8-foot buffet table may be placed inside this100 square feet of shade and is the perfect solution for those sunny day parties!

Note: Multiple canopies can be set-up side-by-side to provide for expanded shade coverage.