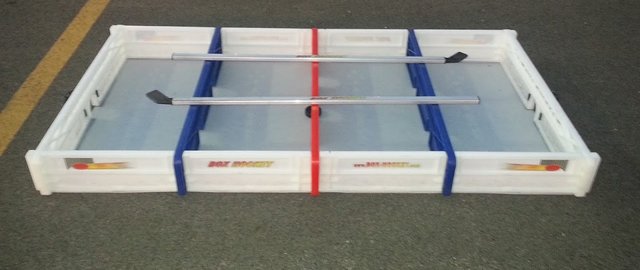 $50.00
Includes up to a 3 day rental (72Hours)
Setup Area: 3 feet by 6 feet.
Box Hockey

Bring the sport of hockey to your home or event with the one-on-one box hockey field game. Drop the puck in the middle and it's game on. The object of the Box Hockey game is move a hockey puck through center dividers out through the hole at the end which is also the goal. It's just as important to play defense as well as offense and rarely will you ever need to drop the gloves.

The Box Hockey comes with two smaller sized hockey sticks, the game, and the puck (snow, ice, and freezing temperatures not required).