Circus Themed Canopy Tent 10x20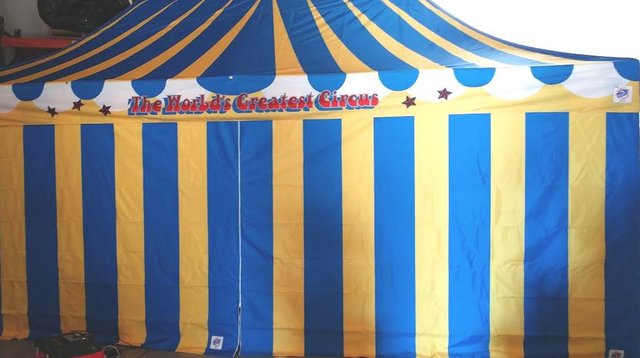 Includes up to a 3 day rental (72Hours)
If you're planning a circus or carnival themed party, this Circus-themed canopy will be the perfect addition.

The blue and yellow vertical stripes run from top to bottom throughout the entire tent, and circus posters are scattered inside and out to give it an authentic circus feel. Your circus clowns will love having this canopy as a great focal point at your event.

The large 10'x20' footprint gives you lots of space to set up food tables, have a shaded seating area or even hide out from the rain.