DJ Dance Party Inflatable Bounce House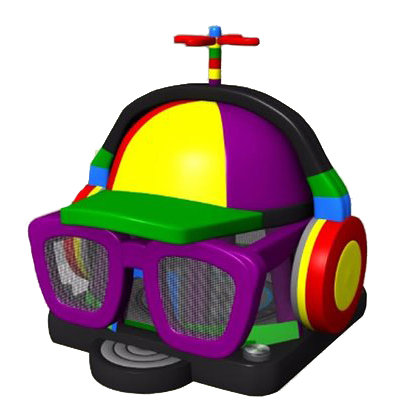 $525.00
Includes up to a 3 day rental
Setup Area: 24Lx18wx17H
Actual Size: 20L x 16W x 16H
DJ Dance Party

The DJ Dance Party Inflatable is sure to impress every party guest! Flashing neon lights line the outside of the bounce house while a variety of strobe lights make the inside of the jumper come alive like a disco. The rental of the DJ Dance Party Bouncy House also includes a speaker that's wired into the inflatable unit and a microphone you can use to announce greetings to your guest or to the kids who are bouncing. All you need to do is provide an IPOD or MP3 player with your favorite music and get ready to dance and bounce.

The side walls of the bounce house can fold up so the unit does not get to hot and so parents can also keep an eye on the kids inside the jump house.


The DJ Dance Party requires access to a standard 10 volt electrical outlet within 100 yards of the set up location. If you do not have an electrical outlet nearby or you're going to have your party at a park, San Diego Kids Party Rentals rents out generators for your convenience.