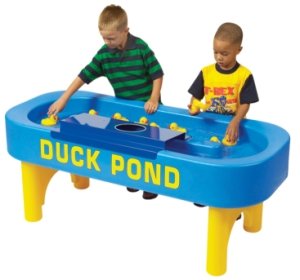 Duck Pond Carnival Game
The Duck Pond Carnival Game has cute floating yellow plastic ducks and the object is to select the duck that corresponds to a carnival prize. -- or, just the thrill of trying to select a specific number.
The Duck Pond carnival game works as well for kids school carnivals and carnival theme parties as a fun game for kids birthday parties.
The Duck Pond carnival game requires access to electricity to power the submerseable water pump.