Flap Attack Carnival Game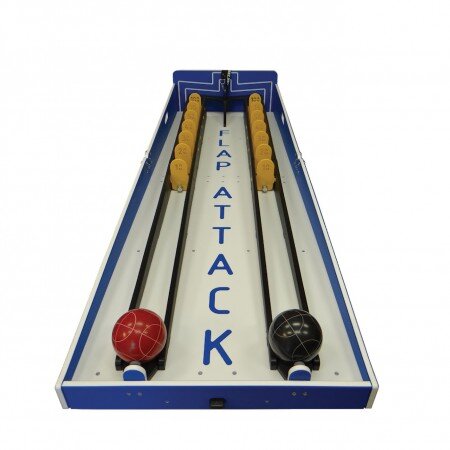 $95.00
Includes up to a 3 day rental (72Hours)
Actual Size: Open: 23" x 70.5" x 8.5"
Flap Attack Carnival Game
The Flap Attack carnival game is a great and easy game for people of all ages to play! Each player rolls a ball uphill to try and knock down the flaps for the high score....but watch out for the drop off!!
The Flap Attack carnival game comes in a convenient carrying case for ease of portability. The carrying case is made by the game folding in half into a sturdy box with locking hinges and hand holds.