Inflatable Gaga Ball Game Pit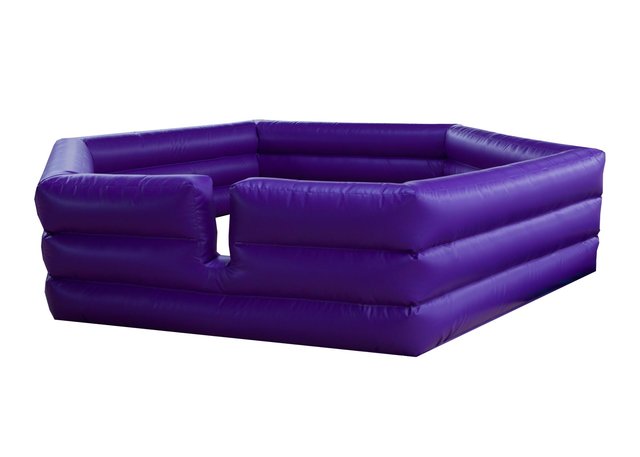 $225.00
Includes up to a 3 day rental (72Hours)
Setup Area: 20'W x 18'L x 10'H
Actual Size: 18'W x 16'L x 48"H
Inflatable Gaga Pit Ball Game
The Inflatable Gaga Ball Pit is a spin on the popular dodge ball game we all know and love. Participants climb inside the inflatable 16' pit and bounce the ball in attempt to tag others at the knees or below to get them out. This game can be played with 3 or more people ranging from ages 8 and up and is sure to be a hit with any sports lover or game enthusiast. If you don't already know how to play, we recommend hiring a game host to referee the game and explain the rules. The Gaga Pit can be set up on multiple surfaces and includes a ball with rental.
For more information, please give us a call at (858) 560-2700.
Inflatable Interactive Requirements: the set-up location for the Inflatable Interactive Gaga Pit must be within 100 feet of a standard electrical power source and accessible via a minimum of 3' wide space from the driveway/street. If you are at a Park or Recreation Area, you likely will need to rent a generator to provide the power source and obtain a special use permit. San Diego Kids' Party Rentals can provide the generator for an additional $175 and we are listed as an "approved vendor" with numerous cities in San Diego County.