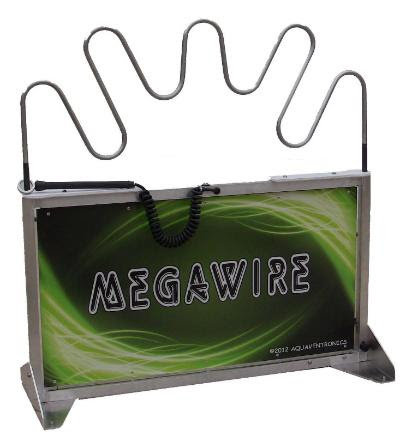 Megawire Electric Carnival Game
MegaWire -- "Shockingly" Fun Carnival Game

MegaWire Electric Carnival Game tests your skill and steady your hand as you try to move a circular wand around the mega wire. Shock your friends with your steady hand and challenge your friends to this tantalizing game! Guide the metal wand around the wire without it touching, and you win! Touch the wand to the metal and you'll be altered by sound and lights!!
At almost 4 feet tall and 4 feet wide, the MegaWire Carnival Game is sure to grab some attention at any party, carnival or corporate trade show booth!

Check out the Megawire Carnival Game video here.