Monster Head Knock Down Game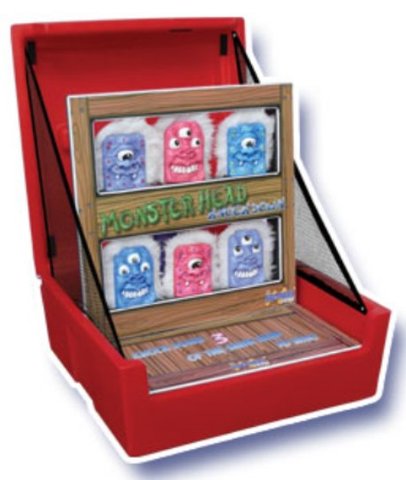 $75.00
Includes up to a 3 day rental (72Hours)
Monster Head Knock-Down Game
The Monster Head Knock Down Game is perfect for kids of all ages as they enjoy the challenge of trying to know down 3 of the same custom-sculpted "3-D Monster Faces" using 3 bean bags to win! The monster head knock-down game is about 2 feet by 2 feet and comes with sturdy screw in legs. You will need a couple extra feet to give the kids a little space to throw the bean bags. With the rental game being so easy to transport, you also have the option of renting this game and picking it and returning it to our warehouse.
This game is a great addition to any school carnival, church fund raiser, birthday party, or club event!
Each rental comes with 6 bean bags and the game is built with study legs so that it is set at a comfortable playing height!