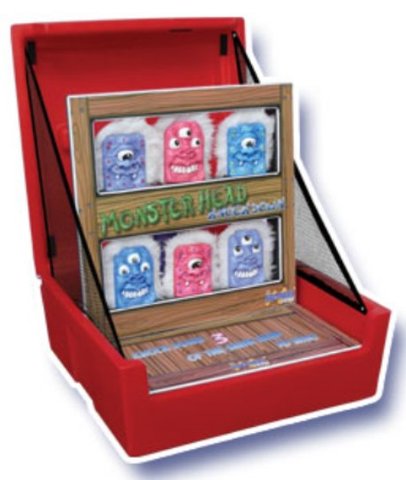 Monster Head Knock Down Game
Monster Head Knock-Down Game
The Monster Head Knock Down Game is perfect for kids of all ages as they enjoy the challenge of trying to know down 3 of the same custom-sculpted "3-D Monster Faces" using 3 bean bags to win!
This game is a great addition to any school carnival, church fund raiser, birthday party, or club event!
Each rental comes with 6 bean bags and the game is built with study legs so that it is set at a comfortable playing height!