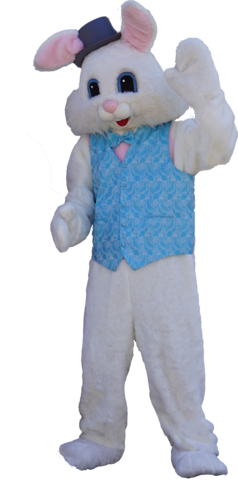 Mr. Easter Bunny




Please call to reserve this item

Mr. EASTER BUNNY
Mr. Easter Bunny Visit
Add a bit of "Hop" to your Easter Celebration with a special visit from the Easter Bunny! It's the perfect addition to a family celebration or a larger public event!
Mr. Easter Bunny can assist with your Easter egg hunts, pose for photos, and walk around a larger event to provide added animation. Please give us a call at (858) 560-2700 to check availability and to reserve entertainment for your Easter Celebration!
Home Visit
This includes Mr. Easter Bunny traveling to the site of your party to pose for photos and provide some added animation to your party! The typical home visit lasts 45 minutes to 1 hour before the bunny needs to hop along to her next party. Travel fee may apply depending on your event location.
Large/Corporate Events
This offer is great for larger events and includes Mr. Easter Bunny posing for photos, assisting with an Easter egg hunt, and walking around to meet & greet the guests. Please note that due to the nature of the costume, Mr. Easter Bunny has limited mobility and dexterity.