Pirate Ship Themed Canopy 10x20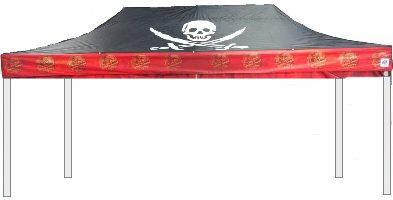 $179.00
Includes up to a 3 day rental
All your guests can hop aboard inside this "Pirate Ship" themed canopy. This canopy comes to life to make it feel like you are really aboard a pirate ship. The large 10'x20' footprint gives you lots of space to set up food tables, have a shaded seating area or even hide out from the rain.

Great for Pirate themed company picnics!
The pirate canopy is perfect for a Pirate Themed Party or book it with the props and decorations for a turn-key pirate and nautical themed Halloween haunted house!