Popcorn Machine - for customer pick up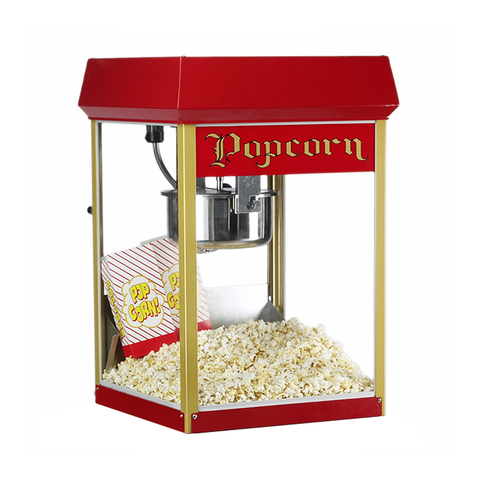 $85.00
Includes up to a 4 day rental
Setup Area: 2x2
Actual Size: 2x2
Outlets: 1
Popcorn Machine Rental for Customer Pick up.There is nothing that will liven up your party or event better than the smell of fresh made and popped popcorn. The popcorn machine rental is very easy to use and even easier to serve. After the popcorn pops, simply rotate the serving pan so the rest falls into the container, scoop and serve. While the popcorn machine is hot, put in another batch and it will be ready in minutes. The popcorn machine comes with a scooper to easily scoop the popcorn out of the machine and into the bags provided. Be aware; Popcorn is not only for the kids at your event. You will find all the parents wanting a bag of of their own.
The popcorn machine does require electricity to operate and has an 8oz kettle. The popcorn machine can be placed on any counter top or you can rent the Cart with Wheels seperately.
With opting to come pick up the popcorn machine at our warehouse you are saving money on the price and not subject to any minimum orders or delivery fees. The popcorn machne will fit in most suv's or vehicles with a hatch back. Start your party planning today and add a popcorn machine to your next event.