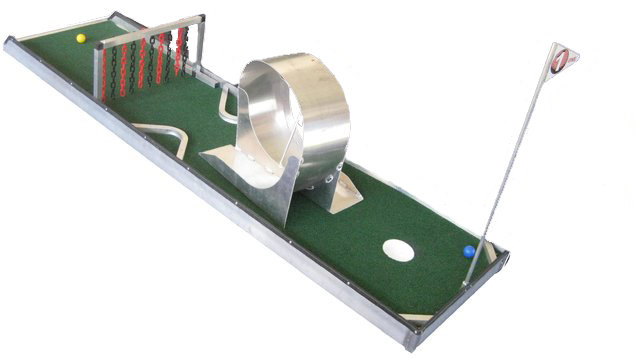 Miniature Golf- 1st Hole Party Game
Everyone loves to play miniature golf and now you can include a "CRAZY" mini-golf hole for your next party, event, or trade show booth!
All the mini golf holes have different bends, loops, and obstacles to challenge you on your putting. The rental comes equipped with two miniature golf putters and two colorful golf balls.
For larger events, this can be combined with other games to create a super fun "Challenger Course" for timed and team-based competition or combine with our other 4 miniature golf holes to create your own miniature golf course. The miniature golf hole is self contained, portable, and very easy to move around to find the perfect area at your party or event.