Canopy Tent Rentals In Chula Vista
  Tents and Canopies

All prices shown include *FREE DELIVERY!

*With minimum order amount per zip code

Displayed Pricing = 3 day rental (BEST VALUE)

or a 1 Day rental of up to 4 hours

*Single day rentals of more than 4 hours are an additional 10% per hour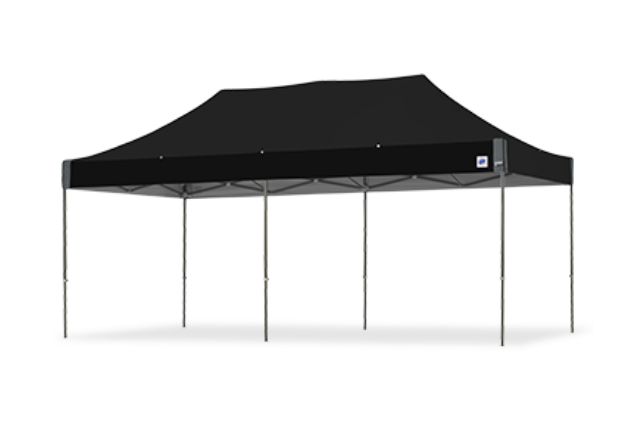 Featured Tent Rental In Chula Vista
10x20 Black Canopy Tent
Our 10'x20' Black Canopy Tent is made from the strongest materials and keeps your guest dry from the rain, and out of the sun during the summer events. Each canopy will provide approximately 200 square feet of coverage and provide shade for about 20 people.

If you are worried about the weather or just need coverage for your food and beverage tables, the tent canopy rental is a great choice!
Book Online Now
Transform Your Chula Vista Event with Our Tent Rentals
Imagine the sun setting on a warm Chula Vista evening. The sky is a brilliant mix of oranges, pinks, and purples as the day gives way to night. You're hosting an event, and your guests are arriving, their faces lighting up as they see the setup. The centerpiece of it all? A stunning, spacious tent from San Diego Kids' Party Rentals, a festive setting with a beautiful backdrop.

Our tent rentals are more than just structures; they are the canvas upon which your event comes to life. They provide a sense of occasion, a touch of elegance, and a whole lot of practicality. Whether you're planning a wedding, a graduation, a festival, a school event, a company picnic, or any type of outdoor party in Chula Vista, our canopy tent rentals are the perfect solution.

But the magic of our tents doesn't stop at their practicality and aesthetics. They also offer a sense of adventure and excitement. Picture a child's birthday party under our Pirate Ship Themed Canopy, or a Halloween event in our Graveyard Canopy Tent. These themed tents add a unique touch to any event, sparking imagination and creating unforgettable memories.

Planning your party or event has never been easier with San Diego Kids' Party Rentals. We take the stress out of planning your event with our one-stop-shop company for all things event and party rentals. Rent items from us that you just won't find anywhere else in Chula Vista, including festive carnival tent rentals!
Make Your Tent Village
The Center Of Your Celebration
Imagine the joy and excitement that fills the air when you host an event in Chula Vista. The laughter, the chatter, the clinking of glasses, the music playing softly in the background - it's a symphony of happiness that resonates with everyone present. Now, imagine all of this taking place under a beautifully set-up tent, adding an extra layer of charm and elegance to your event. That's the magic we bring to your special occasions with our tent rentals at San Diego Kids' Party Rentals.

Our tents are not just structures; they are the heart of your celebration. They stand tall and proud, their fabric billowing gently in the breeze, creating a cozy and inviting space for your guests. Underneath, the atmosphere is electric with joy, the air filled with the scent of delicious food and the sound of laughter.

Whether it's a child's birthday party, a graduation celebration, a company picnic, or a grand wedding, our canopy tent rentals set the stage for unforgettable memories. They are the canvas upon which your special moments are painted, the backdrop against which your joyous celebrations unfold.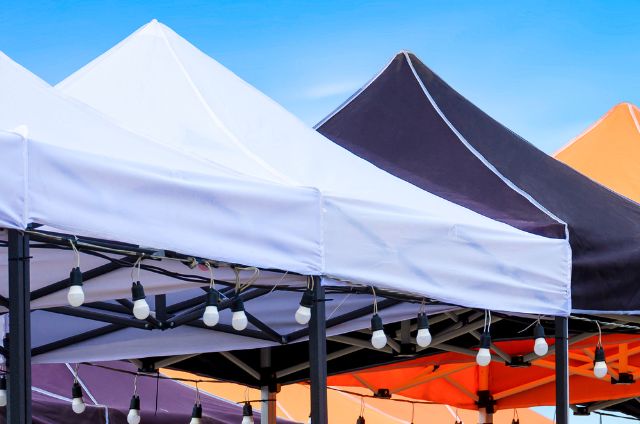 Best Selection Canopy Tent Rentals In Chula Vista!
At San Diego Kids' Party Rentals, we pride ourselves on offering the most diverse and high-quality selection of canopy tent rentals in Chula Vista and the surrounding areas. Our inventory is designed to cater to any kind of event, any theme, and party vision. Whether you're drawn to the timeless elegance of our white canopies or the vibrant, festive atmosphere of our carnival tents, we have the perfect solution to elevate your event.

Our commitment to your event goes beyond aesthetics. We prioritize your safety above all else, which is why we only stock the safest canopy tent rentals available on the market. When you choose San Diego Kids' Party Rentals, you're choosing peace of mind.

We understand that every event has a budget, and we're here to work with you to make your dream event a reality. Our minimum order requirement for delivery is $160. If your order doesn't meet this amount, don't worry! You have the option to pick up your rentals on the Friday before your event and return them the following Monday at no extra cost. Alternatively, you can choose to add to your order to meet the $160 requirement.

We're here to help you every step of the way. If you have any questions or need assistance in selecting the perfect tent rental for your event, don't hesitate to reach out to us at (858) 560-2700. Our Event Specialists are ready and eager to assist you in creating an unforgettable experience.
 Easy 24/7 Online Ordering
Select the Date and Time of your event
Select the items you are interested in
Enter your information
Pay a small deposit or pay in full
It's that simple!
 Why Choose Us?
Great customer service that works with you
Always receiving new inventory
State inspected and insured
All of our equipment is high quality, clean, and sanitized
On-time delivery and setup
Do You Deliver Canopy Tent Rentals Near Me In Chula Vista?
Our Service Area
Proud to Serve The Following Areas:

If your party or event is beyond that radius, just let us know! We may be able to make special accommodations to suit your event.
NOTE: Fees may vary depending on how far you are outside our service area.
https://www.google.com/maps/embed?pb=!1m18!1m12!1m3!1d215042.03318547012!2d-117.16495685399498!3d32.63197744758324!2m3!1f0!2f0!3f0!3m2!1i1024!2i768!4f13.1!3m3!1m2!1s0x80d94e4565c3aacf%3A0x46ccb8734b8f2bd3!2sChula%20Vista%2C%20CA!5e0!3m2!1sen!2sus!4v1618261514724!5m2!1sen!2sus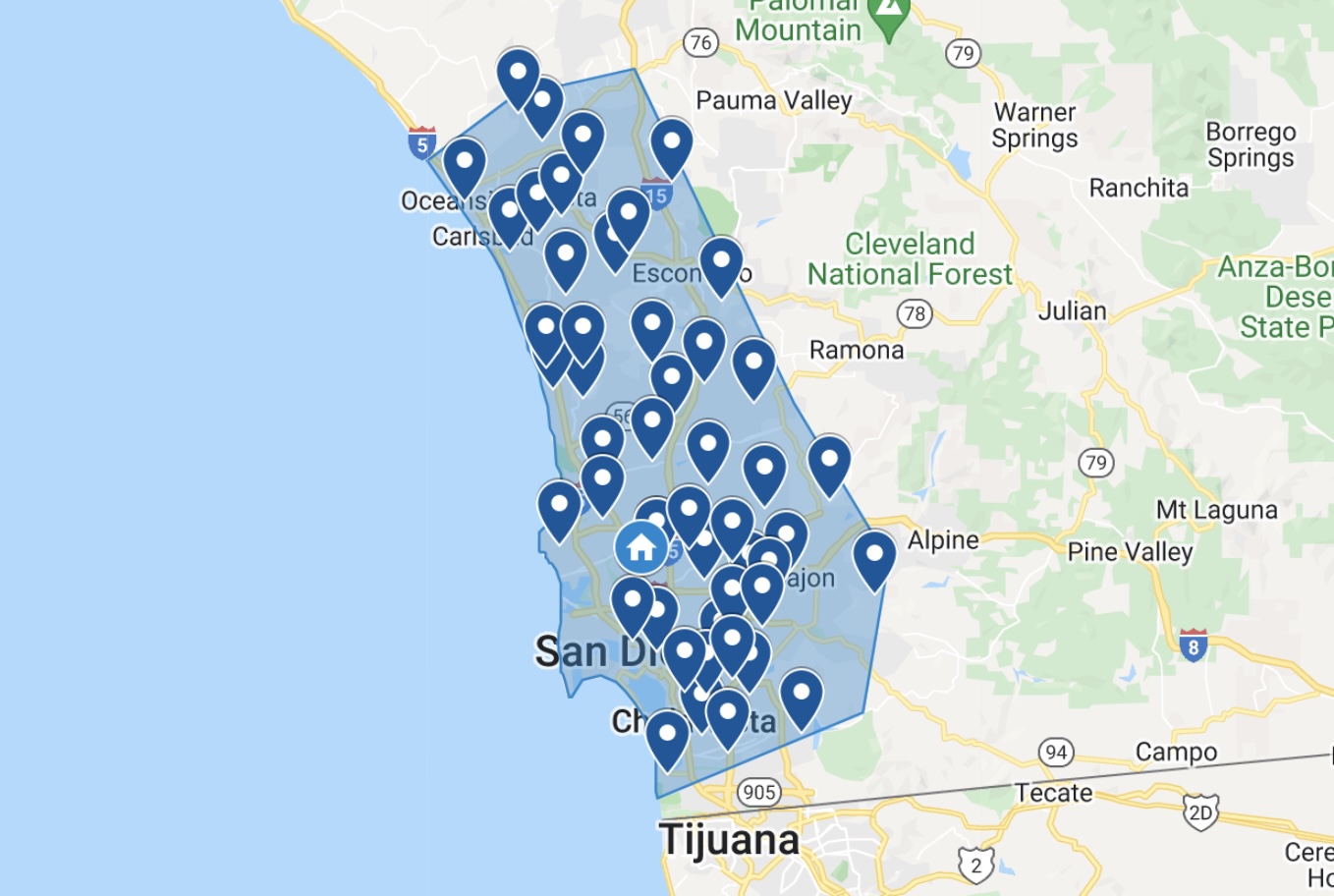 People Who Rent Canopy Tents Also Shop For: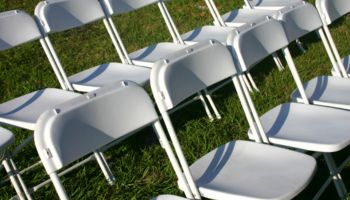 Tables and Chairs
We offer a variety of table and chair rentals for parties in San Diego, including adult-size and kid-sized tables and chairs to give your guests a place to sit and eat their cake or other refreshment or take a break from all their running around.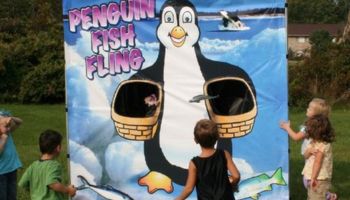 Carnival Games
These interactive fun games are perfect for company picnics, birthday parties, corporate team building, street fairs or festivals, school or church fundraisers, or any event that involves having fun! And our selection is out of this world!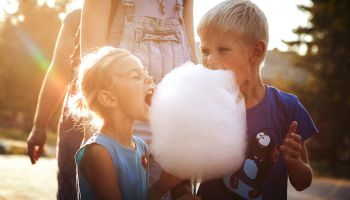 Party Snacks
Get your popcorn! Well, that and more. We also rent cotton candy machines, popcorn machines, hot dog steamers, snow cone machines, and more! Food items give a great way to create memories for your guests.
Frequently Asked Questions About Renting Canopy Tents
What are your deposit and cancellation policies?
All reservations must be secured with a 50% deposit to reserve the inflatable unit, entertainment and/or rental equipment. A credit card is required for all bookings, even if it is just to be kept on file and actual payment is via cash or check. We accept Cash, Visa, MasterCard, and American Express. Personal checks are only accepted for deposits made more than 14 days prior to the event. All balances must be paid before the time of delivery. With prior agreement, we do accept company checks. Cancellation Fee: If cancelled 8 or more days prior to your event - $50 Cancellation Fee or the cost of the rental/entertainment, whichever is less If cancelled within 7 Days of your event (except within 72 hours of event), Cancellation Fee of 50% of total order amount If cancelled within 72 hours of event, Cancellation Fee of 100% of total order amount These fees will be charged to the credit card on file. Cancellation of rentals due to inclement weather (rain, lightning, high winds) prior to San Diego Kids' Party Rentals, Inc. (SDKPRI) delivering or setting up rented equipment, will result in a cancellation with any deposit and/or payment able to be applied to another rental time period within 90 days at the Lessee's choosing, pending equipment availability. Cancellation after SDKPR has set-up the jump or equipment, will result in full payment for the rental. Additional terms and conditions may apply to rescheduling and/or shortening the duration of Entertainment Additional Policies for Parties with Entertainment: If the duration of the performance is shortened within 7 days prior to the event, 100% payment or the original duration will be required. These fees will be billed to the credit card on file.
What are your delivery, setup and take-down processes?
San Diego Kids' Party Rentals, Inc. ("SDKPRI") will deliver and set up each Inflatable Unit, food equipment, tables/chairs and other rental items. We will ensure that all rental items are clean and in good working condition well before your party starts. Before leaving, we will review with you all safety and operating procedures. We'll come back to take it down after the party is over. Set up normally takes about 15-30 minutes, and take down is about 30-45 minutes per unit or rental equipment. Water slides often require longer set-up and take-down.
What do I need to be able to set-up an Inflatable Unit?
All sprinklers must be shut off one day prior to set-up of the Inflatable unit. An electrical outlet must be located within 100 feet of the set-up position. Adequate space must be available for the Inflatable Unit, which generally is 2-feet of unobstructed area around the Unit and a bit more at the entrance. Access to the set-up area must be unobstructed for a 3-foot wide hand-truck (dolly). There must be a flat area to setup the bounce. We can set-up on a slight incline, but will not set-up if the incline is so steep that the children using the Inflatable Unit will automatically slide to the downward sloping side.
What kind of power is required?
Our Inflatable Units plug into a standard 110V household outlet. We will supply a heavy-duty extension cord and ask that nothing else be plugged into the same outlet that is being used for the Inflatable Unit. Placement of the Inflatable Unit should be no more than 100 ft from that outlet. If you would like to set up an Inflatable Unit at a park or a place without an electrical outlet within 100ft, please let us know and we can arrange to provide a generator and gasoline for an additional charge.
On what type of surface can the Inflatable Jump, Slide or Obstacle Course be placed?
The safest surface is a level grassy area. However, we can set up on concrete, asphalt, or bark. We can even set up the Inflatable Unit in a driveway or cul-de-sac. Please specify when ordering which surface we will be setting up on and we will make sure that we bring the proper anchors for your event. Please note that set-ups on dirt surfaces typically incur an additional $50 to $100 cleaning fee due to the condition of the equipment at the end of the rental period.