Sky Dancers

All prices shown include *FREE DELIVERY!

*With minimum order amount per zip code

Displayed Pricing = 3 day rental (BEST VALUE)

or a 1 Day rental of up to 4 hours

*Single day rentals of more than 4 hours are an additional 10% per hour
Sky Dancers let your guest or your customer know that the party is here or Yes, we are open for business. The blower pushes air up through the sky dancers to give the impression that they are up there dancing. You can rent basic sky dancers or even try out our Christmas and holiday themed sky dancers. Don't see exactly what you are looking for? There are companies that make the sky dancing units and each unit cost anywhere from $100-$300. Units can be purchased and rented out with San Diego Kids Party Rentals fans which can create a custom feel to any event or party. The sky dancing units are very easy to set up and can be moved easily as long as they are close enough to the electrical outlet (usually within 100 feet).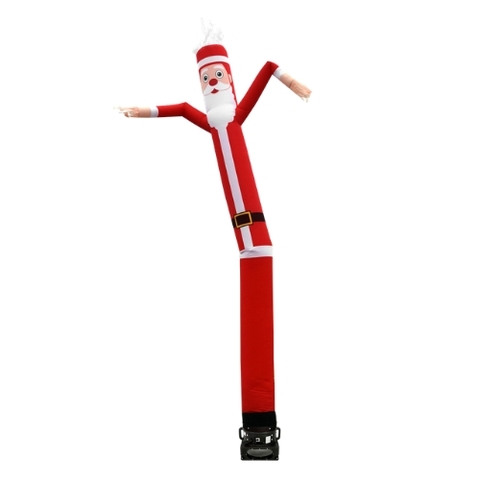 Featured Sky Dancer Rental



The Santa Claus sky dancer air puppet is 20 feet tall with wide flowing arms and a digitally printed super-cute Santa Claus face. This Santa Sky Dancer will be perfect at your next Christmas or holiday party for added animation, to signify the party location, or just to provide a cheery welcome to your guests! The Santa Claus Sky Dancer comes with an internal light fixture and powerful blower that ensures Santa stays upright and waving to your party guests!
Order Now!
Best Selection of Sky Dancer Rentals in San Diego!
San Diego Kids' Party Rentals offers the finest selection of sky dancer rentals available in San Diego and the surrounding areas. The Sky Dancers will definitely let your guests know where the party is. They are also great for birthday parties, school functions, little leagues, and anywhere else that you want to have a good time!

All of our sky dancers are professionally maintained, cleaned, and inspected before every use. Safety is our number one concern and we purchase only the safest rental items available.
Select the Date and Times of your party or event.
Everything displayed after date selection is AVAILABLE for rent.
Select the items you are interested in.
Input your information, as well as where the event will be held.
Pay a small deposit or pay in full.
Instant email order confirmation = Peace of Mind :)
Best Spots for a Sky Dancer?
Backyard Parties
School Events
Mitzvahs
Church Festivals
Sporting Events
and More!
Sky Dancer Rentals for Any Event!
Sky Dancers are a great addition to any event. They will definitely grab everyone's attention and let them know something special is going on. Our 20' Snowman Sky Dancer will show them the way and our 12' Santa Sky Dancer is so friendly, he will wave to everyone.

If you are looking to put your sky dancer in a location that is away from a power source, be sure to check out our Generator Rentals to solve that problem. These guys are awesome, but everyone needs a bit of power to keep them going.
Sky Dancer Rentals Near You
Planning your party or event has never been easier! San Diego residents had to piece together different products from different companies. Some people take weeks ordering concessions from one company, inflatables from another, and equipment rentals from another. By using San Diego Kids Party Rentals, you can make your planning easier with our one-stop-shop company for all things event and party rentals. Rent sky dancers, tables, chairs and bounce houses from us that you just won't find anywhere else in San Diego!
We proudly service the
South County
,
Central San Diego
,
East County
,
North Inland San Diego
, and
North San Diego
county!
Yes, We Deliver Sky Dancer Rentals to Your Area!
People That Rented Sky Dancers Also Shopped for: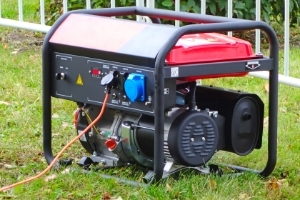 Generators
If you don't have power where you want to place your rental item, that's OK. We have the solution to fit the need. Our generators are designed to ensure the proper power is delivered to the items you rent from us.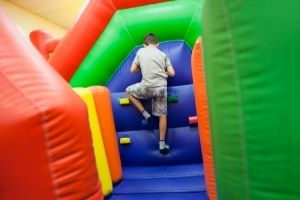 Obstacle Courses
Fun-packed inflatable obstacle courses are great for large groups of children or young adults to provide hours of fun as they crawl under tunnels, over and under pop-up logs, down the slide, and through a series of obstacles.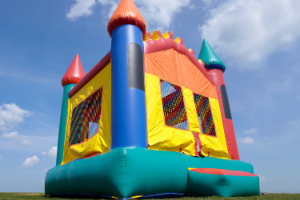 Bounce Houses
Everyone loves a bounce house. we have a number of different bounce houses to fit your party. They are a great way to give your kids their own space at the party to jump until they are exhausted and ready for cake.