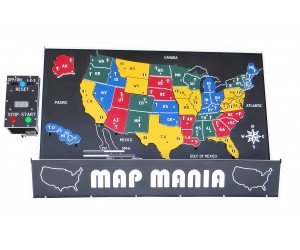 Includes up to a 3 day rental (72Hours)
Map Mania Carnival Game-- NEW FOR 2019!

Test your geographical knowledge with our brand new Map Mania game! Race against the timer to see if you can correctly place all 50 states before they "fall" into the bucket below.

Set your timer for 2 minutes for beginners, 90 seconds for intermediate players, or 60 seconds for those geography buffs!



This carnival game requires access to power within 100 feet of the setup location.